The Trojan Family
Fight on!!!!! Many people often ask what makes USC special, and the Trojan Family is definitely a unique quality that I often reference. The Trojan Family is comprised of everyone at USC as well as alumni, professors, friends, relatives, and people affiliated with USC. It is the special network that binds us together and brings us together.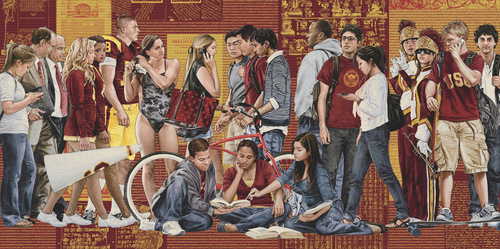 A recent experience that I had with the Trojan Family was when I was interviewing with PwC for their Elevate Summer Leadership Program.
During my office visit up in San Francisco, I was quite nervous and not quite sure what to expect. However, a few days before my interview, I received an email from Tiffany, a current PwC Risk Assurance associate who is an SC alum. After reading her email, many of the pre-interview jitters that I was feeling went away, and during the office visit, Tiffany was super helpful, showing me around the office and helping me stay calm in between interviews. She even took me out to lunch afterwards at this nice Peruvian restaurant in SF. Overall, the Trojan Family is a great asset of USC and is also a wonderful network of people that I can reach out to whenever I need help.